In February, I traveled to NY to attend the annual SCBWI Winter Conference. The program was packed with great speakers and events, and it was fantastic to hang out with children's book friends old and new. Here are a few highlights:
William Joyce talked about his career and how he got into working on a diverse mix of projects. It was inspiring to hear about his persistence and adaptability, growing and changing with the industry.
Sophie Blackall spoke about making a career doing what you love. One bit of advice I found especially smart: she encouraged everyone to do personal projects, as they're often an artist's best work.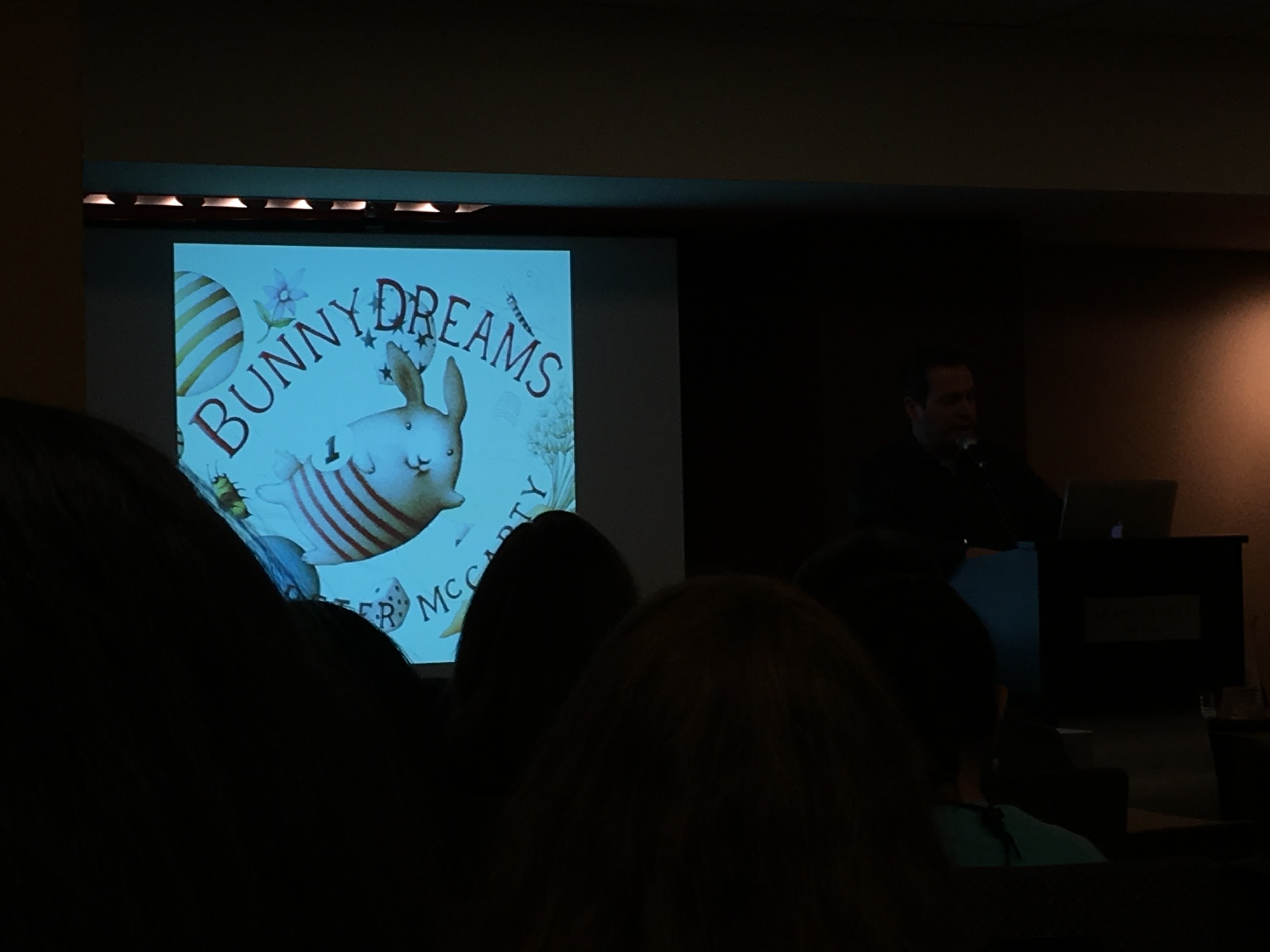 Art Director Patrick Collins talked about a new book from one of my favorite author/illustrators, Peter McCarty. I highly recommend you read "Bunny Dreams" (and try to spot the hidden chicken! Yay!).
Always one of my favorite parts of conferences and meeting other artists...collecting their promo cards! Hooray!